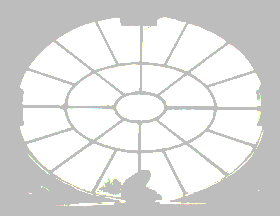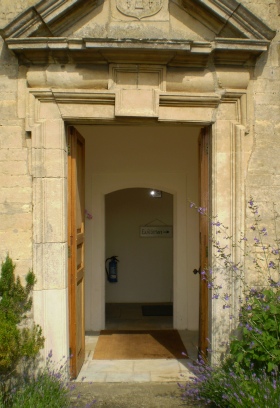 The theme for the competition this year was for poems on the subject of 'REFUGE'
Refuge
The bullets fly,
Through the sky,
But not in my little village.
The loud, scary sounds,
Are all around,
But not in my little village.
All their homes are gone,
It all feels so wrong,
But not in my little village.
I am lucky and safe,
To be in the place,
Of my little village.
Emilia Roe, Key Stage 1, Age 6, DOB 26/08/2017, Caythorpe Primary School
The War
I'm scared alone,
I've got no hand to hold,
I want to cry,
I need someone,
All I want is some love…
Is that too much to ask?
They always will win,
And I know I'll lose,
Nobody is answering the phone…
Help me!
Please help me!
Somebody's coming in through the door,
All the guns are out,
I wanna go home,
I want this to end,
Let me go!
Guns pointed at my head,
as I say my last goodbye's
I love you guys …
By Owen Whitworth
Fosse Way Academy-Year 5
KS2-Age 9-10
A beach stroll 🏝️
As I walked along the beach,
With nothing on my mind,
The sand immersed between my toes,
All the anger was left behind,
I saw a little crab,
All shades of pink and red,
But it scuttled away quite quickly,
Back into its coral bed.
Then I saw a great big stingray,
Just floating in the shallow end,
But then it swam away
Back to its great big friend
As I walked along the beach,
With nothing on my mind,
The sand immersed between my toes,
All the anger was left behind.
By lily chambers
Ks2 9 Fosseway academy
In the hush of twilight's embrace,
Where shadows sway with gentle grace,
There lies a haven, a refuge fair,
Where hearts unburden, and soul's repair.
Beneath the boughs, where whispers wend,
And tender petals in solace blend,
A sanctuary of solace found,
Where troubled spirits are unbound.
Through tempests wild, and thunder's roar,
In the haven's embrace, fears abhor,
where warmth pervades the darkest night,
And weary wanderers find respite.
In the sanctuary's tender light,
We shed the layers, the masks take flight,
No judgment dares to breach the gate,
And love's pure essence radiates.
Oh, refuge sweet, with arms outspread,
Where tears find solace, no more to dread,
amidst your walls, dreams find their flight,
And broken wings are set aright.
Within your sanctuary's gentle keep,
Sorrows crumble, and memories sleep,
Oh, haven of hope, unyielding and strong,
In your embrace, we forever belong.
Claire Olajide Year 10 14/07/2009 14 years old KS3
De Aston School Market Rasen
Amelia Ormonde, De Aston School, KS 4, Year 12, 16 years old, 3rd February 2007
Feels Like Home
Strands of spider silk,
catching the light for an instant,
just how sunrays caress my feet,
illuminating yellow tipped blossom.
Far beyond, a glossy frost atop chasing waves
blanketing sand; marigold bright
lustrous wings jive aloft cerulean splashes,
foam crests a chaotic lace
lining the bottomless blue,
like an impearled jewelry box
concealing shell necklaces, coral-like rings.
Murmurations of sea-soaked starlings-
acrobats in the sky.
That fulsome fresh breath of an early dawn,
morning glory,
scoured and cleansed by last night's rain,
still trickling down the window pane.
Look, the ducks, the lake,
the dogs paddling after their prized sticks, trailing in front.
And I recall waltzing through webs of silvery dew,
veiling rainbow meadows
damp cuffed jeans of a faded blue.
Book in hand, propped against tall terracotta pots,
protecting a clump of rejoicing forget-me-nots,
rare indigo fully revealed
hydrangeas sprawling vibrantly behind
soil spilt on porch steps
flashbacks of muddy wellington boots,
that we pulled on as children,
racing to roll in leaves of blazing maple, caramel and crisp.
Giggling so freely, not a care in the world.
Cardigan sleeves cushion my fingers
I closely guard a fine bone china cup
filled with English sweet tea.
Memories sloshing out of the brim.
Smiling from ear to ear.
If home was a feeling
this,
would be it.
The willow tree
I trudge to the back of my garden
Head bowing low
Staring at sodden bare feet
One would perceive me as mad
As I walk away from my demons
To where the willow tree lies.
Its fountain of feather-veined leaves
An upturned chandelier of lanceolate emeralds
Brushing back slender strands of silken green hair
I step inside the swaying tent.
Slumped against the unyielding trunk
My back adjusts to the rigid bark that cradles me
Breath slowly escapes my lungs
A soothing emptiness pooling into my stomach
Until numbing cold hugs the hollowness
As I inhale the blackness of the night
And the luminosity of the stars
Radiating as my spirts dance with the moon
I sit cross-legged on an earth-woven quilt
In the womb of my willow tree.
Name: Poppy Ormonde
Year group: Year 11
KS4 Age: 15 years old
Birth date: 15/08/2008
School: De Aston School
FIRST PRIZE
KS1 (5-7 years)
SECOND PRIZE
KS1 (5-7 years)
THIRD PRIZE
KS1 (5-7 years)
FIRST PRIZE
KS2 (8-10 years)
SECOND PRIZE
KS2 (8-10 years)
THIRD PRIZE
KS2 (8-10 years)
FIRST PRIZE
KS3 (11-14 years)
SECOND PRIZE
KS3 (11-14 years)
THIRD PRIZE
KS3 (11-14 years)
FIRST PRIZE
KS4 (15-16 years)
SECOND PRIZE
KS4 (15-16 years)
THIRD PRIZE
KS4 (15-16 years)