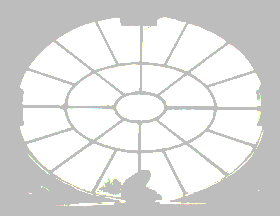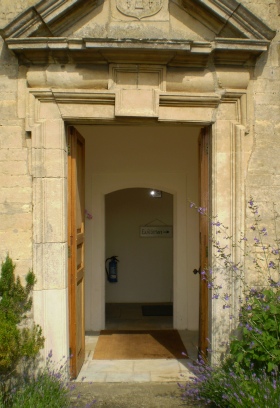 JUDGE'S GENERAL COMMENTS 2021
It was both a pleasure and an honour to be asked to judge this year's Lincolnshire Schools Poetry Competition. Such poetic irony that the submission theme was 'choice', as choice was my set task. I have to say that the poets did not make that task an easy one, with the quality of their work.
There was an impressive, differing number of subjects highlighted in the poems – life choices, personal likes and dislikes, environmental choices, bullying and social issues.
I must also make positive comment on the differing forms/types of poetry submitted – haiku, free verse, rhyming verse and some using acrostic format. It is of course a competition, and as such, I have had to make "Prize Winner" choices. If your poem has not been chosen, please, do not be downhearted. Making the final decisions was not an easy process. Do keep writing, they are your thoughts, your words and are of immense value.
Thank you everyone for your poems and as a poet myself, it is wonderful to see such blossoming talent. I hope you do not mind if I offer two pieces on advice, from reading your poems:
1. It is wonderful to see different poetry styles, but if you opt to use blocks of colour for the verses (which in general is absolutely fine) please be aware some shades of yellow on white paper are difficult to pick out and read, as such can hinder the impact of your poem.
2. When a competition stipulates a particular theme, please ensure your poem reflects that theme. In this competition a few did not and in one particular case was an outstanding poem that would have been a prize winning entry in an open themed competition.
Once again thank you everyone for your poems and please, please keep writing.
Best wishes
Rob Ellks
Stamford Poet Laureate
First Prize KS1
Lucie Mackay
Judge's Comments KS1
As the children are so young, I am not offering any critique as such of their work. I am so pleased to see them involved. I enjoyed reading the winning poems and as I read them I felt I could hear the youngsters' voices, but well done everyone that took part.
Judge's Comments KS2
With over 160 entries and a large number of very good poems, believe me, making my choices was not an easy task. After much deliberation I came to the following decisions. I have also awarded a fourth prize due to the quality of entry.
FIRST – Choice by Gus Woodfield (Witham Hall School)
I very much enjoyed the use of imagery in this poem, to express the varied nature of choice. A well constructed poem delivering a clear message. Excellent use of language.
SECOND – This is me I am my choices by Angelia Wu
(Bourne Abbey Primary Academy)
A really engaging view of how choices build who we are. A delightful use of language. A wonderful final verse and "A brush stroke swished across a delicate canvas" a fabulous line of poetry.
THIRD – Choices – Joshua White (Copthill School)
A well thought out and presented poem, examining many aspects of choice. I think the poem has excellent rhythm and pace, maintained throughout. A most engaging poem.
FOURTH – Friends – Emily Hewlett (Witham Hall School)
Emily skilfully highlights in this poem a difficult aspect of choice –
the friends you choose and how you make that choice. A well
structured poem and Emily controls her theme well.
You always said you loved the stars,
I even grew to love them too,
They even seem to shine a little brighter,
Now that you've joined them.
But today, like the rest, the stars shine in the sky,
But today, you're not here to watch them with me.
I watch as the sky cries for you,
Yet I can't.
Something about your tragedy makes my heart strings sing instead,
Like the painful screeching of a broken violin.
I know that nothing in the world lasts,
but you had me fooled,
Just for a moment.
But as I sit here, staring
I can't seem to make the simple decision,
Do I mourn for you?
Or, do I feel grateful for you?
Grateful that your suffering ended.
For when I first saw you, I knew,
I knew you wouldn't make it to the end of your story.
This isn't the ending I had wished for,
but it's the ending all the same.
But I guess not all stories have the fairytale ending.
But even if your story is sad,
The memories were happy,
So maybe today,
even if just for a while,
I'll be grateful.
Ziggy Flowers, KS3/Year 9, age 14, 9/10/07, Bourne Academy
Judge's Comments KS3
As with KS2 over 140 poems were submitted from this Key Stage, which led to much serious thought and frequent re-visiting of poems. I was particularly impressed by the level of maturity so evident in many poems and the handling of concepts. Once again I have awarded 4 prizes.
[ Note: Though I had to decide an order, as it is a competition, I have to say the quality of the first two poems is quite outstanding.]
FIRST – Is it my choice by Brody Spencer
(Branston Community Academy)
A well written and very mature poem, focussing upon an element of choice that would resonate with many – am I free to make my own choices or do external influences and pressures have a hand to play?
I feel that Brody captures admirably the emotions around that question. It is well structured and is an excellent poem.
SECOND – Untitled poem by Ziggy Flowers (Bourne Academy)
This poem is well written, highlighting how choice can present an emotional dilemma. The poem flows and for me has an excellent structure. I find the final verse to be most poignant.
Choice
By Savannah Hughes
There's yes and no,
Wrong and right,
Good and bad,
Dark and light.
We are taught these,
So simple things,
But what if there's a middle ground,
That swings,
Between yes and no,
Wrong and right,
Something in-between,
Black and white.
That's called choice,
And choice we all own.
To break past,
Whats set in stone.
Whether you come or go,
Stand or sit,
Help or hinder,
Try again or quit.
It is your choice,
And yours alone.
To sit in the shadows,
Or explore the unknown.
Nobody can chose for you.
Not even me.
For you are writing,
Your own story.
Savannah Hughes KS3 (11-14) 12 years old 19/11/08
Spalding Academy, Neville Ave, Spalding, PE11 2EJ
FOURTH – The choice is yours – Amelia Callun (Stamford High School)
The fact that Amelia used a level of humour to underline her view on choice made the poem stand out. Conveying humour in a poem, in a structured way, is no easy task and Amelia achieved that. Fine control of a rhyming format and a lovely final verse.
THIRD – Choice – Savannah Hughes (Spalding Academy)
Savannah's poem is an excellent observation on personal ownership of choices. It has a lovely flowing pace and control of the rhyming format has to be commended. A fine structure and an excellent rounding off verse.
Why do people hate ME for things I never chose to have?
I never chose to be the hidden girl you find INTIMIDATING and terrifying just by simply being.
I never chose to be the person with a voice deeper than the ocean bottom yet with a tall, chubby feminine body, that i am always insecure, discouraged and feel unwanted about.
I never chose to look like the treat in a Valentines delight, causing me to simply disappear in thin air whenever the lights burnt out.
I never chose to offend you by simply looking and living differently than you long, which is no fault or choice of my own, but the offence is simply YOUR ignorance, rudeness and immaturity. But then again, my words offend you greatly, cutting through your deep, non-existent (but only existent to you and your kind) ego and for that you choose to flush me out of your life, one way or another, like you did to the people who aren't what you want that came before me.
Do you realise how insecure YOU make ME feel?
How your words and actions destroy, shatter and break ME?
But to you it's "not a big deal"?
Why can't you accept me ? What have i done to YOU? Is your ego so high YOU are willing to break fellow beings down just for the sake of it?
Whatever.
My words may not change your choices, but I can change mine for the greater good.
I choose to be unashamed of my gender, my skin, my skin colour, my body, my family, my ethnicity, my heritage, everything you are disgusted by.
I choose to be patient, kind, loving, funny, honest and loyal, different, than those who saw me as terrifying.
I choose to be smart, rejecting my stereotype and not following the footsteps of a shameful sinner.
I choose to sometimes let MY emotions show, not as a sign of weakness, but as a sign of acceptance. Those who comfort ME and cry MY tears will be cherished rather than those who mock and dismiss ME.
I choose to be happy and smile for those who cannot smile.
I choose to be strong, because you cannot win unless you break through MY barriers of love and peace , and I refuse to let that happen.
I choose to be someone whom my parents can be proud of, with their heads held up high whenever they or someone else chant my name.
I choose to play a fair game, because the race we run is the same, even with its variations of reign, we all at the end of the day have the same aim: to do something in life, even if we don't gain.
Even when apart we stand, or hand in hand, or however you choose hold on to this strand.
At the end of the day, my saying still stands.
I didn't choose to be me,
But I chose to be ME.
Judge's Comments KS4
The number of entries in this Key Stage was quite low but the poetry certainly made up for lack of numbers. The powerful emotions evoked in some of the poems were outstanding and dealt with concepts so associated with an age group well on route to early adulthood.
FIRST – Untitled poem - Ayooluwa Somade (Sir William Robertson Academy)
My goodness what a powerful poem, written in a most individual style. You cannot fail to feel the heat of emotion in this poem. The issues Ayooluwa raises are so alive today. The use of language is so impactful, the structure is excellent. I was really moved by this poem and the mature handling of such personal feeling. Terrific last two lines. I was so moved by this poem.
SECOND – Untitled poem – Martha Wilson
(Branston Community Academy)
Martha has produced a poem that really does highlight the complexities of choice. She manages to keep control of concepts in a poem that could have run away with her but still paints such complex twists and turns. I like the touch of Hamlet, there is also a pleasing hint of the surreal in some of the observations; the imagery is delightful in the poem and takes you to interesting places for thought and consideration. I love the line, "I dream choice, it is a swirling wilderness."
Choice
They talk about choice but it's not your own
They say it's your fault if you go out alone
They want to use you, shamed if you give in
They will call you a tease and there's no way to win
We're asked to choose but not given a choice
We're insulted for just using our voice
We're objectified, not asked for consent
We're told "It's not all men" whenever we vent
It's just damned if we do, damned if we don't
Who'll give us a choice when society won't?
Name: Brodie Stafford
Key Stage: 4
Year Group: Year 11
Age: 15 Years Old
Date of Birth: 04/12/05
School: Spalding Academy
An Assassin's Choice.
My heart froze – I stopped.
Through my rifle's sight I saw
The face of my friend.
One bullet; one life
My finger gripped the trigger
His face filled my sight.
I made up my mind
I aimed the rifle and sighed.
I pulled the trigger.
Ryan Ream
KS4 – Spalding Grammar School
THIRD – Choice – Brodie Stafford (Spalding Academy)
A succinct, powerful poem that embraces a very serious issue for society. To convey such a powerful message in such a short format takes talent and skill, particularly when you are using rhyme. Such impact with the last two lines; it really makes you ask many questions and also feel more than a little uncomfortable.
FOURTH – An Assassin's Choice – Ryan Ream (Spalding Grammar School)
A poem that really took me by surprise and really engaged my attention. A very simple structure, yet triggers complex thought about morality and choice. Ryan has followed quite an 'alternative' type story to exemplify choice. A poem so different from others submitted and, as such, really stood out.