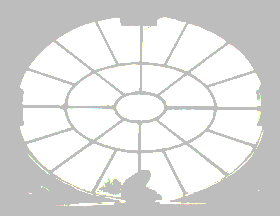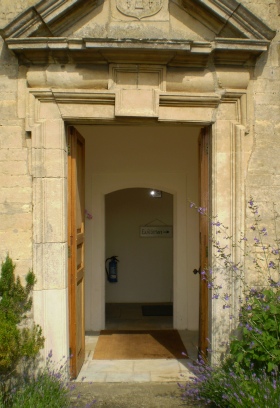 'The Environment' was the theme for 2022 National Poetry Day and for
The Lincolnshire Schools Poetry Competition.
Judge's General Comments.
Thank you and again well done to all the winners. I had over 600 poems to read through, so even if you weren't first place in your category, you should still be incredible proud of your achievement. I had to make some difficult decisions when deciding the positions in each age group, so you should also be proud, that your work was good enough to make it difficult for me :-)
All of your pieces stood out and are all very different, which shows me that you have put your own individuality into your writing. Every one of the winners displayed imagination and creativity both in the subject matter and the way that you conveyed your message.
I do hope that you treasure this achievement and that it spurs you on, to exploring and expanding your creativity further during your education and beyond. All creativity comes from the head and heart, so please continue to put your imagination and love into the things that you enjoy doing.
Thanks again for sharing these with me. I honesty enjoyed reading every single one of the prize-winners entries and I wish you every success in your future endeavours.
Best Wishes,
Scott Coe – Stamford Poet Laureate.
scottcoe.co.uk
FIRST PRIZE - KS4 - Raven Flowers
"Really impressed how this poet evoked so much meaning in so few words. Well structured and a precise use of language to convey our environmental self destruction. Thank you so much for sharing Raven and well done!"
SECOND PRIZE - KS4 - Amelia Ormonde
"A rich use of words and imagery. Evokes colourful pictures in your mind. Thank you Amelia."
THIRD PRIZE - KS4 - Poppy Ormonde
"This piece of prose oozes with imagination and strong imagery. Thank you Poppy."
FIRST PRIZE - KS3 - Lycia Abbott
"I never got tired of reading this one again and again. The flow of the words is really nice and complements the river. A great use of words that paints pictures in your mind. Thanks for sharing Lycia and well done!"
SECOND PRIZE - KS3 - Esme Williams
"A great use of language and structure. This is a wonderful piece of writing. Thank you Esme."
THIRD PRIZE - KS3 - Ana Cojocariu
"Powerful and personal, the words punch at you from off the page. A strongly emotive acrostic piece. Thank you Ana."
FOURTH PRIZE - KS3 - Benjamin Luvisutto
"I couldn't not include this piece. Cleverly quirky and uses elements of humour to put across the poem's sad and serious.message. Thank you Benjamin."
FIRST PRIZE - KS2 - Rory L
"This poem has such a nice flow and rhythm, was well structured and has really great imagery. A joy to read. Thank you for sharing and well done Rory!"
SECOND PRIZE - KS2 - Elizabeth Forrester
"This poem has such a rich vocabulary which stirs up emotions and imagery, especially in the Third verse. Thank you Elizabeth."
THIRD PRIZE - KS2 - Yasemin Akansu
"I loved how this young poet was able to say so much in so few words and to conjurer up such a strong image in your mind. Thank you Yasemin."
FIRST PRIZE - KS1 - George Shepherd
"Wonderful imagination and imagery, especially in the first verse. This has an immediate and powerful impact. Well done George, and thank you for sharing!"
SECOND PRIZE - KS1 - Poppy Baxter
"A joyous short poem that brings a smile to your face and images of happy Hedgehogs. Thank you Poppy."
THIRD PRIZE - KS1 - Henley Elston
"A short and simple, but effective acrostic poem with lovely imagery. Thank you Henley."