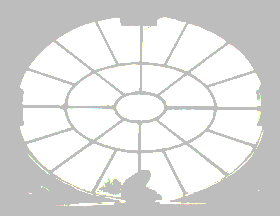 Rooted in the Wood
Textiles and mixed media
NOLITEX
"
NOLITEX (Notts. Lincs. Textile Artists) is a group of textile and mixed media artists who work towards producing new work to exhibit every two years. The group last exhibited at the gallery in 2018 and their new work aims to push the boundaries of textile and mixed media art, prompting questioning and discussion of the practice of art and textiles.
This exhibition shows individual responses based on experiences of walking in the woods.
Nature, nurture, roots and leaves; transforming the landscape and ourselves.