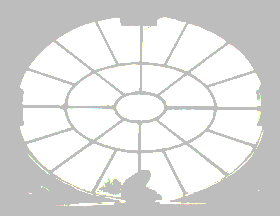 Life in Colour
Painting and Glass
Lorraine Thorpe
Improv
Paintings by
Joey Lowe
Lorraine Thorpe is an abstract artist, working with colour and texture, she creates an emotional response to the natural world around her. Through the use of various materials she aims to capture moments of beauty and thoughtfulness. Her purpose is to produce art that stirs the soul and connects us with our own memories of times and places visited.
Art is very important to Lorraine because it gives her the sense of freedom and expression. By applying many layers of paint and mixed mediums she reveals a hidden sense of well-being she finds while walking in nature.
Lorraine also creates original fused glass sculptures for the home and garden.
She has exhibiting all over the UK and in Europe.
Spalding artist Joey Lowe trained in Theatre and Art in London and now produces abstract paintings. His work has been shown in Peterborough Cathedral at the Geest Gallery, at Blackfriars Theatre and he is creating sculptures for Springfields Festival Gardens.